When renting a dumpster, it usually winds up sitting in one spot for a specified period of time. Many cleanouts and construction jobs usually last for a little while, meaning that it is susceptible to being disturbed by people. It is not out of the ordinary for people to rummage through dumpsters or dump their own debris inside. Here are some tips on how to protect your dumpster.
Secure a Location
If your dumpster is located in a secure spot on your property, then people will be unable to gain access. When picking a spot for your dumpster rental make sure to keep security in mind. It could wind up preventing a lot of issues and problems.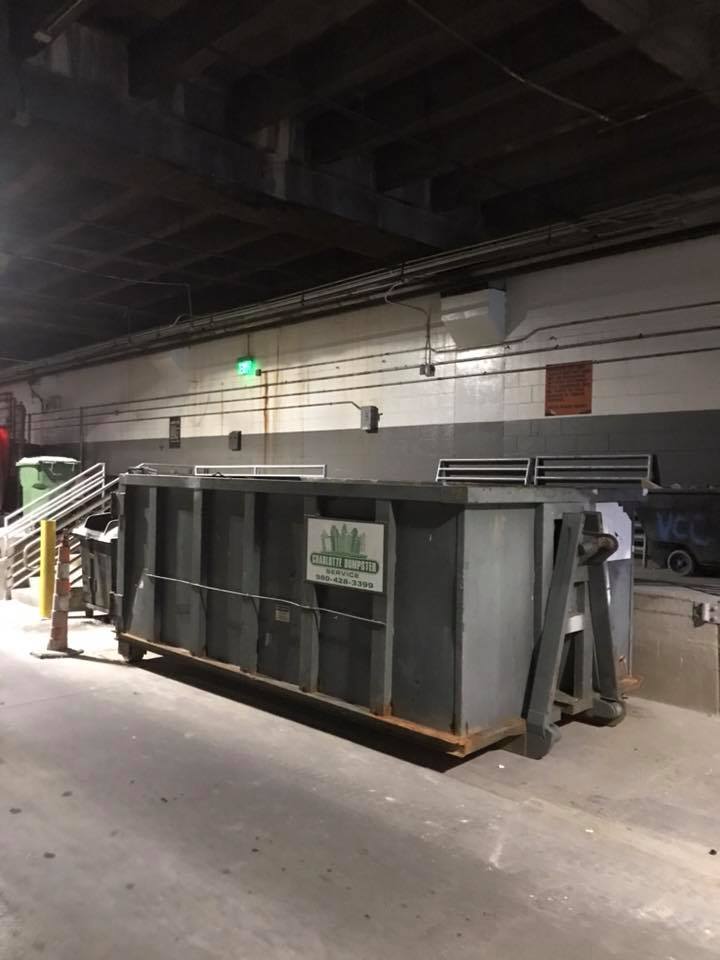 Light the Area
People will be less prone to dump stuff into your dumpster if the area is illuminated. Choosing a well-lit spot will serve as a deterrent to others looking to try and dump their own things. Keeping your dumpster in a darker area can invite others to dump and rummage.
Use a Warning Sign
While not everyone will heed your warning, placing a sign that clearly states that there is no trespassing in your dumpster could help if there is ever a legal problem. Clearly marking your dumpster will provide ample warning and anyone looking to gain access will have to do so at their own risk.
Cover the Top
An old tarp could do the trick when it comes to covering your dumpster. It doesn't have to be something that is air tight, but enough that it will make it a little difficult for anyone trying to gain access. Most dumpster rentals do not come equipped with a lid so it is common to put together a makeshift lid of your own.
Surveillance
No one is suggesting that you go out and buy a video camera to keep an around-the-clock watch on your dumpster rental. However, it doesn't hurt to check on your dumpster when not in use. When it comes to residential dumpster rental, it's a good idea to take a look out at the dumpster every so often to make sure it is not disturbed.
Charlotte dumpster rental has never been easier as all dumpster sizes are available at affordable prices through Charlotte Dumpster Service. For the best dumpster service Charlotte has to offer, contact the team of professionals who are standing by waiting to help you. Charlotte Dumpster Service can see you through the entire dumpster rental process.