You don't have to own a construction company to do some home remodeling. However, you will have to find a way to get rid of all the old and excess materials that come with these types of projects. Here's a look at some helpful hints to remember when renting a dumpster for your next home remodeling project.
The 30-Yard Dumpster
For most home additions, the 30-yard dumpster is the go-to container. It provides plenty of room for waste management purposes and also has a weight limit that is tough to exceed. A completely filled 30-yard dumpster is equivalent to 15 full loads in a pickup truck.
Recycling Is Easy
A lot of the debris that is a product of construction can actually be recycled. That does not mean you will have to sort through it all and separate the recyclables. Before dumpsters are emptied into landfills, most landfill sites have a system of sorting out the recyclables so they can be salvaged. But you don't have to worry about dumping recyclable materials, such as plastics, paper, cardboard and crushed concrete. They will all get sorted out in the end.
Safety Improvement
Being able to toss your debris in one place that is a safe distance away from the work away will not only keep things clean, but it will also keep things safe. This can not only provide more workspace, but it reduces the risk of slip and falls. It is also a great safety feature for those individuals working on homes where there are children. Keeping debris safely away from children could prevent any unfortunate accidents.
Debris to Avoid
Just because you rent a dumpster does not give you're the right to dump anything you want inside of it. Materials such as asbestos, appliances and fluorescent tubes are prohibited. These types of items generally need to be disposed of in a particular way and each municipality has strict rules and regulations on how that is done. If you are unaware of that protocol, contact your local waste management department and learn the details for yourself.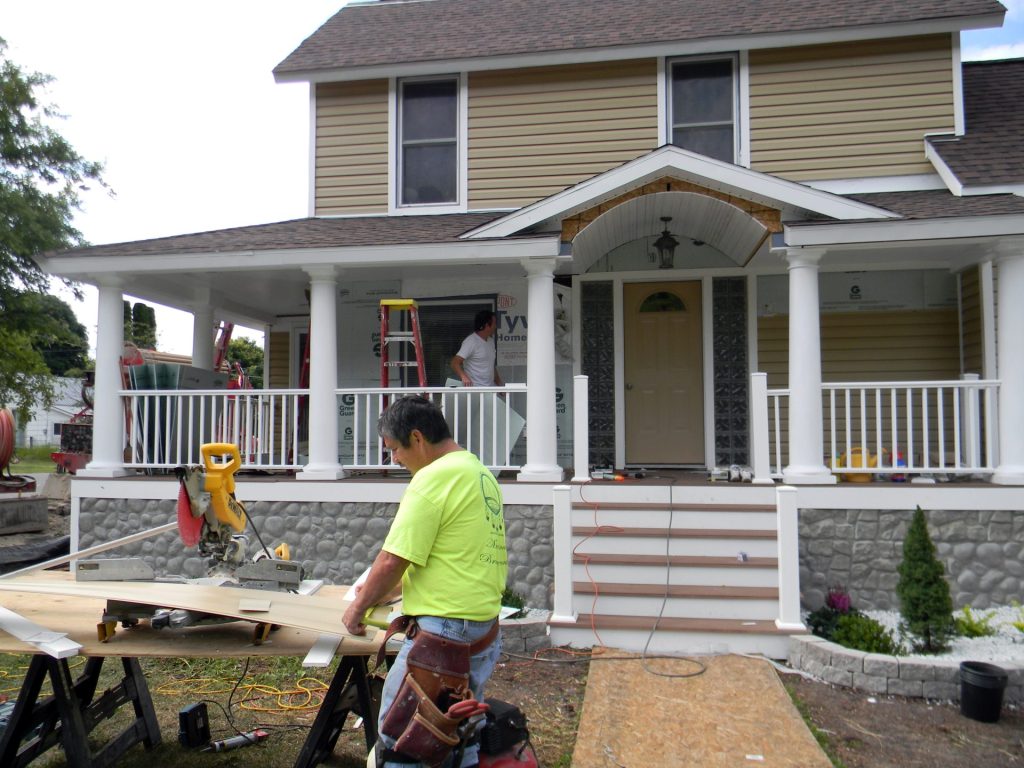 When the time comes for your next home remodeling project, make things easier on yourself with a dumpster rental from Charlotte Dumpster Service. Offering a variety of dumpster sizes, Charlotte Dumpster Rental has a container that will meet the demands of your project to go along with affordable rates and excellent service.