Illegal dumping is a problem that is not limited to one area or even one form for that matter. Illegal dumping can take on a variety of forms, although there are two main types of illegal dumping that have become problematic. Here is a closer look at each of those two and the ongoing issues they bring to our communities and natural environment.
Unauthorized Dumping
To dispose of any kind of waste in a dumpster, there needs to be authorization to do so. Without that authorization, it is illegal to place debris inside of a dumpster. Many people attempt to do this to avoid the process of renting their own dumpster, which they may see as an inconvenience. One aspect they fail to understand is there are environmental issues which require only certain types of a debris to be placed in certain dumpsters.
Other reasons for this form of illegal dumping is to avoid costs or a general lack of awareness in regards to the specifics involved with waste disposal. In some instances, a permit is required to rent a dumpster and many people seek an alternative which would save them both time and money. However, if they are caught in the act of unauthorized dumping, they'll face legal repercussions.
Midnight Dumping
This term refers to discarding solid waste and debris in an unauthorized area, such as public or private land. It is called midnight dumping because much of it is done at night, under the cover of darkness. Dumping waste in this manner can negatively affect the natural environment and the quality of life for humans and animals in that vicinity. It can also contaminate waterways or cause injury to pedestrians and children.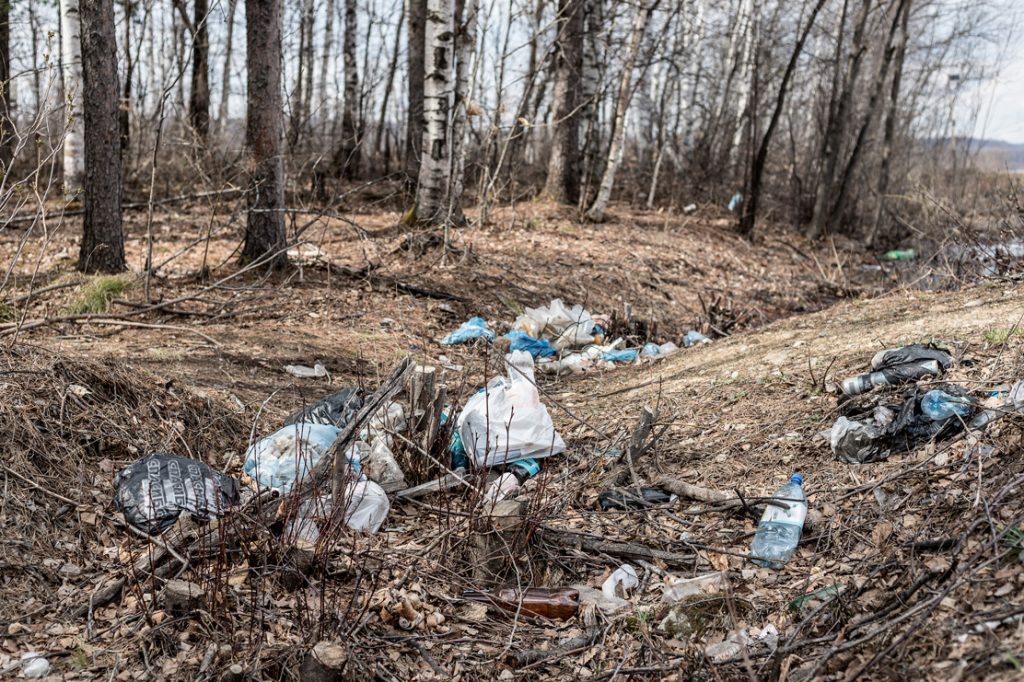 Some midnight dumpsites can actually develop into what are called illegal landfills. This often brings about rodent problems while also decreasing the value of the land in that immediate area. Many instances of midnight dumping include some kind of hazardous materials including harmful chemicals, paint, oil, or even medical waste. Guilty parties are usually looking for an easy way to unload waste that requires a specific type of disposal. This kind of dumping is a serious offense as it is capable of hurting the environment, animals and people in numerous ways.
Help keep our community environment safe and clean by disposing of waste the right way and reporting those seen illegally dumping. Next time you have a dumpster load of trash on hand make the right call by calling Charlotte Dumpster Service. No matter what kind of dumpster rental in Charlotte you need, we have an affordable option waiting for you. Dumpster sizes are available for every type of job and delivery is made to your exact location.
Get a quick quote at http://charlottedumpsterservice.com/quick-quote/