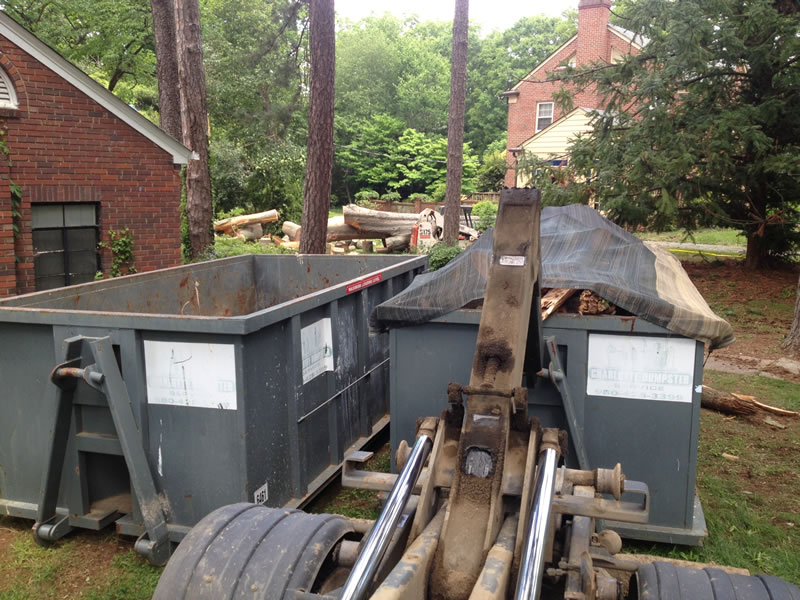 Dumpster Rental comes with more than just the act of paying for the service. There is also the task of deciding where to place the dumpster as selecting a location is an important part of the process.
The first thing to consider is how big of a dumpster you are renting, whether it be 10, 15 or 20-cubic yards. Make sure there is enough room to actually place the dumpster in that location. Also, keep in mind that the delivery truck must be able to drive in and actually drop off the dumpster. It is a good idea to double up the dumpster sizes to ensure adequate space.
Some spaces can be a bit precarious as dumpsters can damage lawns or driveways. If you absolutely need to place a dumpster in one of those spots, it is a good idea to place wooden planks on the ground for protection.
Next comes securing the drop-off location to make sure it is safe. That means making sure there are no low wires or hanging branches that could get in the way. Additionally, make sure there is nothing blocking the delivery area, such as cars or other types of obstructions.
It is also important to consider the work area when renting a dumpster. If you are doing work in your backyard, you probably will not want the delivery truck driving across your lawn. Look at the area where you will be working and pick an accessible spot for the dumpster.
You will want to make it a point to know where your property line is so that you do not wind up placing the dumpster on a surface that does not belong to you. That could become a costly mistake if something goes wrong.
Charlotte Dumpster Service has all kinds of dumpster sizes for all kinds of jobs. The next time you are in need of dumpster rental in Charlotte, contact our team of professionals for quality service at affordable prices.