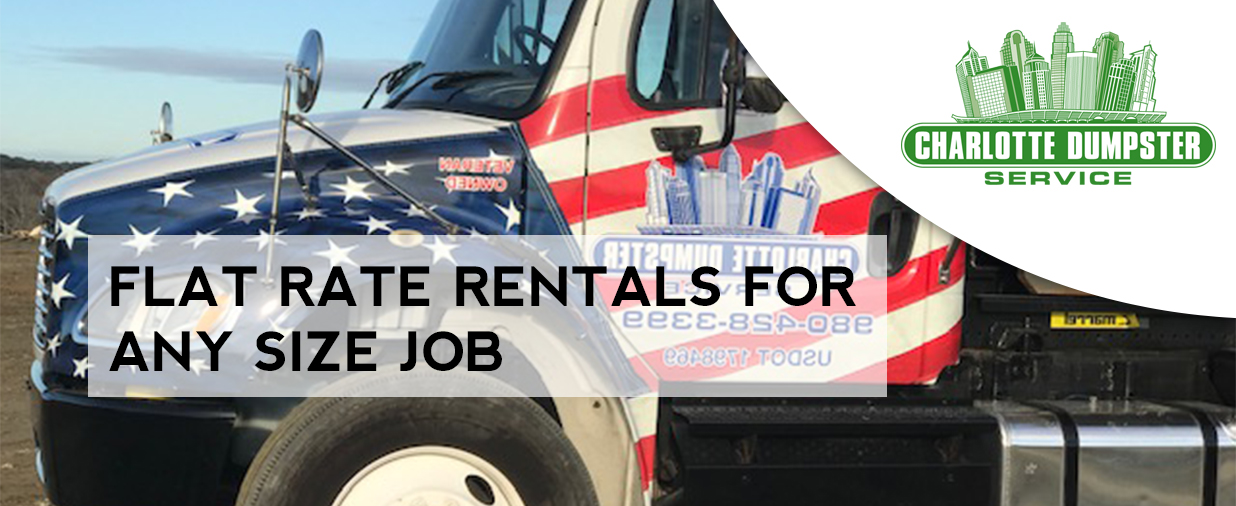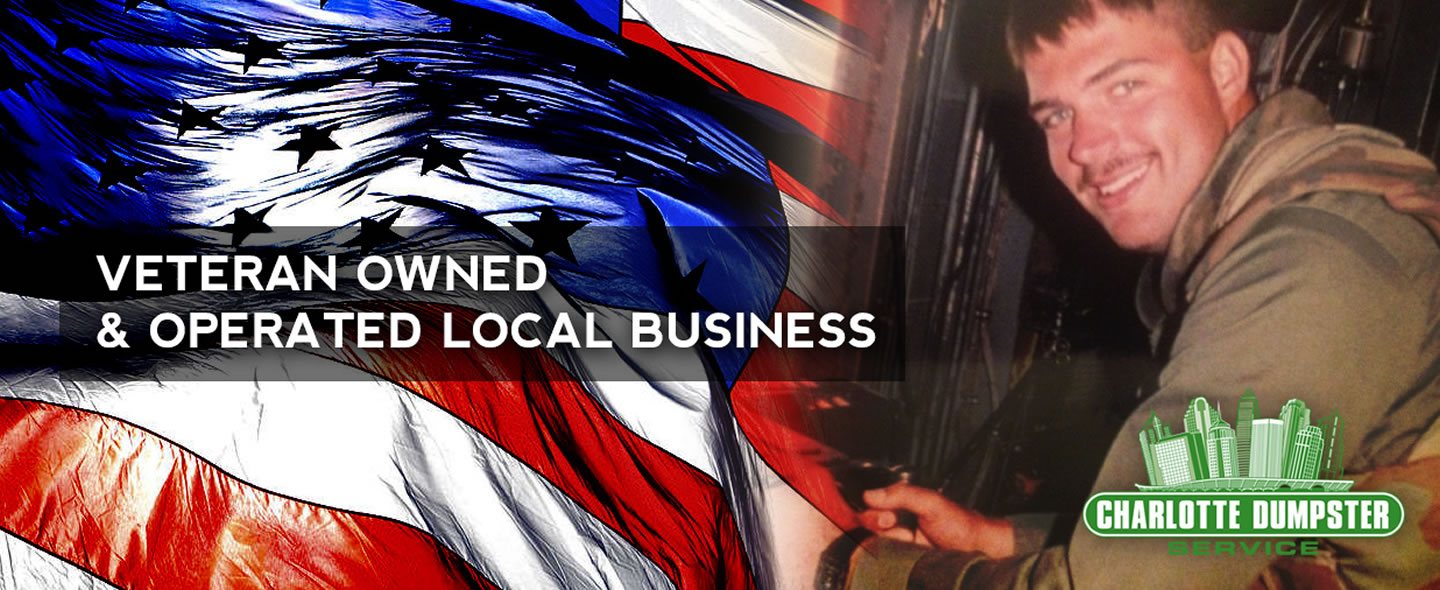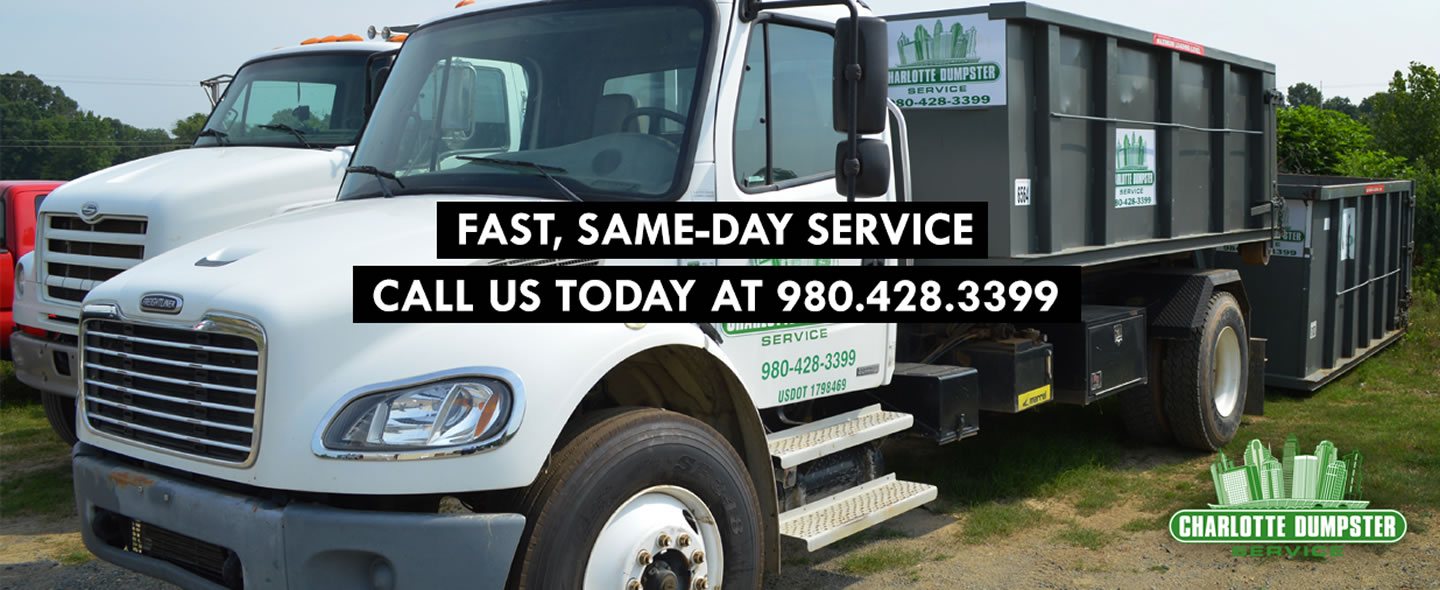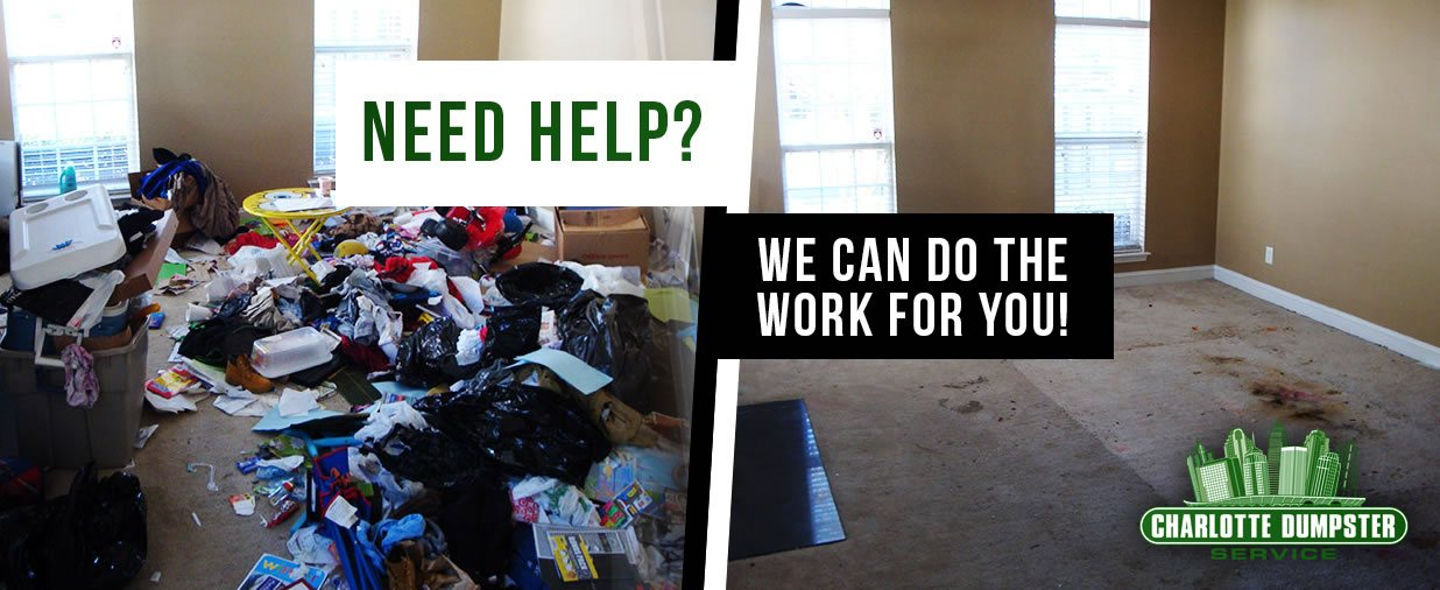 Charlotte dumpster service is not in the dumpster business, We are in the Service Business
Dumpster Rental Charlotte NC
Any kind of remodeling job is made significantly easier with the use of a dumpster. But not every contractor, resident or construction company has a dumpster handy. That's when it's time to contact Charlotte Dumpster Rental and turn your latest project into an easier one. Homeowners and business owners can both take advantage of our years of experience and service as the best dumpster rental in Charlotte, NC. We offer flat rates on dumpsters for jobs of any size. There are also no jobs that are too big or small. We have a vast supply of dumpsters of different sizes, so there is always something ready to accommodate your needs. Roofers, landscapers and cleanup crews can all take advantage of our service. Renting dumpsters is what we do at Charlotte Dumpster Rental, but we pride our business on top quality. That means getting our customers exactly what they need when they need it. We have enabled dumpster rental in Charlotte, NC, to take on a whole new meaning. Our rates are also very affordable as great service even extends to our pricing. Get rid of debris, junk, trash or clutter with an easy and affordable solution. For the very best dumpster rental Charlotte has to offer, contact one of our associates and let us start helping you.
About us
Same-Day Dumpster Service
Charlotte Dumpster Service provides Charlotte plus surrounding area residents, contractors and construction companies with dumpster services and rentals. Do you need to dispose of your junk, trash, debris or waste for your remodeling project? Whether you are a homeowner or business owner our 10, 15 and 20 yard roll-off containers supply you easy, affordable and professional service to get rid of all your demolition trash and waste.
Flat-Rate Dumpster Rentals
Charlotte Dumpster Service offers flat-rate rentals and provides roll-off containers for any job. Our dumpsters are clean and ready to haul. Rent them for roofing, remodeling, landscape cleanup, and much more. They are perfect for heavy debris plus removing clutter for your needed space!
Affordable Rental in Charlotte NC: Our services include but are not limited to the removal of the following debris and junk:
Bricks, concrete, and other masonry materials

Soil (mixed with other C&D debris)

Rock

Wood, including nonhazardous painted, treated, and coated wood and wood products

Wall coverings

Plaster

Drywall

Plumbing fixtures

Non-asbestos insulation

Roofing shingles and other roof coverings

Reclaimed asphalt pavement

Glass

Plastics that do not conceal waste

Electrical wiring and components that do not contain hazardous substances

Piping

Metal materials incidental to any of the materials above
Accommodating All Types of Projects
At Charlotte Dumpster Service, we understand there are different reasons for renting a dumpster. Some jobs require certain types of dumpsters and we have the surplus that will match each client with the dumpster that will best suit the needs of their project. Here are a few examples of the different types of dumpster rental we offer in the Charlotte area:
Home projects – Whether you are remodeling a kitchen, cleaning out a garage or moving into a new home, renting a dumpster will help the process along. Many home remodels wind up producing more waste than expected and that calls for a dumpster service to handle the disposal. Charlotte Dumpster Service can meet this need and eliminate the worry of having to find a way to remove debris and waste.
Construction projects – When it comes time for contractors to do home or business renovations, there will be a substantial amount of waste. Charlotte Dumpster Service serves the function of letting your workers attend to the task at hand while we handle the specifics of dumpster rental. This can help projects that require the disposal of landscaping, roofing and more.
Complete Charlotte Dumpster Rental
One of the biggest attributes of our dumpster rental service is a high emphasis placed on customer service. It is our goal to provide an excellent customer experience and that comes with an attention to detail in every aspect. We are fully aware that success is measured in more than just business transactions, but also in customer experience. For that reason, we have simplified the dumpster rental process and made it as straightforward as possible. We provide an upfront quote that is available online with a fast and simple procedure.
Once you enlist our dumpster rental services, you can expect a complete focus on fulfilling your order and meeting your needs. Our customer service associates are available to answer any questions or address any concerns. This starts with helping our clients select the most appropriate sized dumpster for their project. We will then schedule a delivery time for drop-off and arrive at your specific location. We handle every step of this process with the utmost care and precision.
Dumpster Rental Delivery
At Charlotte Dumpster Service, we employ a team of experienced drivers who can fit your dumpster rental in the right spot. We also take the necessary precautions to avoid any damages to the area where the dumpster will be placed. One of our representatives will discuss the exact location of placement beforehand and we only ask that any obstructions are removed. We will then take care of the rest by placing the dumpster exactly where it needs to be in order to make your project more convenient for you. Our dumpster rental delivery is available but not limited to the following locations:
Residential homes
Apartment complexes
Construction site
Retail locations
Industrial complexes
Gated communities
Commercial settings
Benefits of Our Dumpster Rental
You can expect a top-notch and professional experience from start to finish when you go with Charlotte Dumpster Service for your dumpster rental needs. We take careful consideration to provide quality service that will give you peace of mind. Here is a look at some of what you can expect when you choose Charlotte Dumpster Service for your next dumpster rental.
Affordable rates
Emphasis on safety
Environmental friendly disposal
Convenient placement
Prompt pickup and delivery times
Immediate price quote
There are no hidden fees or unexpected costs when you choose Charlotte Dumpster Service for your dumpster rental. We can provide you with an instant quote so that you will not have to spend time going back and forth when it comes to finding out a price. Our goal is to provide excellent service combined with great rates as we continue to offer a quality service. For the best dumpster rental Charlotte, NC has to offer, contact Charlotte Dumpster Service today.