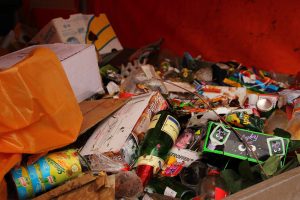 Spring cleaning does not have to be limited to the springtime and it does not have to be limited to one room inside the home. There are plenty of different types of house cleanouts, all of which can be helped immensely with a dumpster rental. Here's a look at the different house cleanouts and how dumpster rental can help.
Basement Cleanout
As long as a basement remains unfinished, it is going to be a primary place for storage. Even some finished basements are used for quite a bit of storage space. The bottom line is that it does not take long for space to become limited in basements. Large basements generally call for the use of a 20-yard dumpster while cleanouts in smaller and medium-sized basements may be able to get away with using a 10-yard dumpster.
Attic Cleanout
It is common for people to put things in the attic and then forget about them. Attics also do not have to be kept very orderly because it is rarely ever seen. But it does not take long for the attic to become a messy place and when it is time for a clean out, you could find yourself overwhelmed with a lot of stuff you no longer want. Instead of carrying stuff downstairs and out to the trash little by little, an attic cleanout is made much easier with a dumpster as it can be done all at once. Most attics usually require 20-yard dumpsters to provide enough space.
Garage Cleanout
Garages are often used to park cars, although sometimes too much clutter sends the car back out to the driveway. There are tremendous advantages to parking your car indoors and sometimes all it takes for that to happen is a garage cleanout. This is also an excellent way to get rid of all the dust and dirt that has accumulated over time in your garage. One of the best parts about a garage cleanout is that you can have the dumpster delivered right in your driveway. That would make carrying items to the dumpster a lot easier as it would be only a short distance. Most garage cleanouts can be done with a 20-yard dumpster.
No matter what kind of cleanout you are planning inside the home, Charlotte Dumpster Service has a variety of dumpster sizes to meet the needs of every project. For affordable and convenient dumpster service, contact Charlotte Dumpster Service and allow us to make your next home cleanout an easier one.