Trash pickup only comes around once a week and there is only so much waste that local garbage collectors will haul. When there is just too much debris to put out on the curb, it is time to find a local dumpster service. Here are the most common reasons homeowners invest in dumpster rental.
Home Cleanouts
Some homeowners do a bit of house cleaning every now and then and require a dumpster to get rid of all their unwanted stuff. Homeowners looking to sell their house can also benefit from dumpster rental. Cleaning out a basement or garage will provide lots of new storage space as well, but there remains the need to remove the old stuff. House cleanouts are also common after the death of a homeowner.
Yard Waste
This can include all kinds of debris that comes from landscaping done around the home. It is also a popular choice in the spring as many homeowners get ready for the summer by clearing out all the debris left over by winter, such as excess leaves or fallen branches. Larger landscaping projects around the home accumulate more waste that what is allowed to be collected by local garbage teams.
Moving Day
People do not realize how much stuff they have until they move. Instead of hoarding all that stuff and paying to transport it to their new residence, renting a dumpster is an efficient alternative. Families and homeowners can get rid of all the stuff they no longer use.
Construction Debris
Many homeowners will attempt to do home repairs themselves. Projects like roof repair and siding jobs bring about a good amount of debris. Those types of jobs are tough to complete without having a dumpster handy. It makes for easy cleanup and a safe way to get rid of all the construction debris.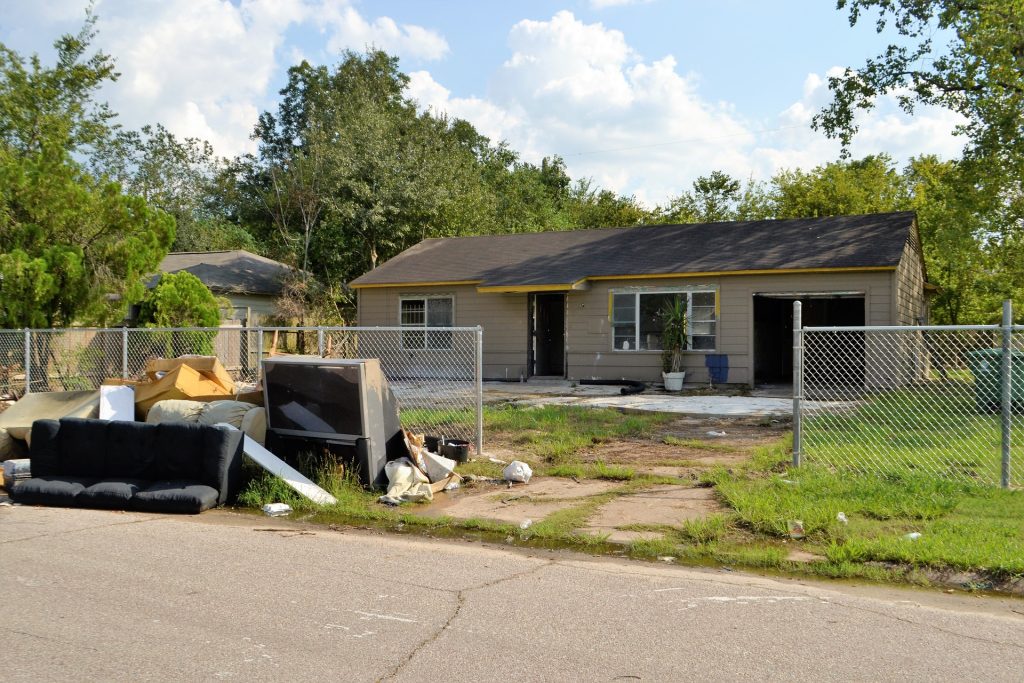 Storm Debris
Major storms come through all areas of the country and some can leave their mark in the form of damage outside the home. Fallen trees and broken branches can quickly take up a lot of space. Renting a dumpster will allow you to get your front and back yard back to normal in a hurry.
Charlotte Dumpster Service can deliver all dumpster sizes to homes throughout the Charlotte area. When you decide that your residential waste management needs an upgrade, Charlotte Dumpster Service has a solution for you. Contact our team today and let us start working for you.