Dumpster rental is priced according to size, so you always want to make sure you have enough room. Part of your calculation should focus on not throwing everything you can into a dumpster. When it comes to a cleanout or move, there are several ways to get the most out of your dumpster rental.
Giving is Good
If you are moving or doing any kind of house cleaning, you may be inclined to throw everything into a dumpster. Before you do that, remember that there are plenty of household items that can be donated. Keeping that in mind will allow for more dumpster space while it will also allow you to do a good deed by donating your items to those less fortunate.
People Pick Up Junk
You may have appliances or other bulky household products that take up a lot of space. Furthermore, appliances that contain Freon are not permitted in a lot of dumpster rentals. However, there are plenty of junk dealers who will come and pick up that kind of stuff for free. All it takes is a simple phone call.
Load Evenly
Just tossing items into a dumpster haphazardly will cause it to fill up quicker than it should. That means you will need to get it hauled away earlier than expected and bringing it back again could incur more charges to your final dumpster rental bill. To keep this from happening, load the dumpster evenly with debris so that it is stacked in layers.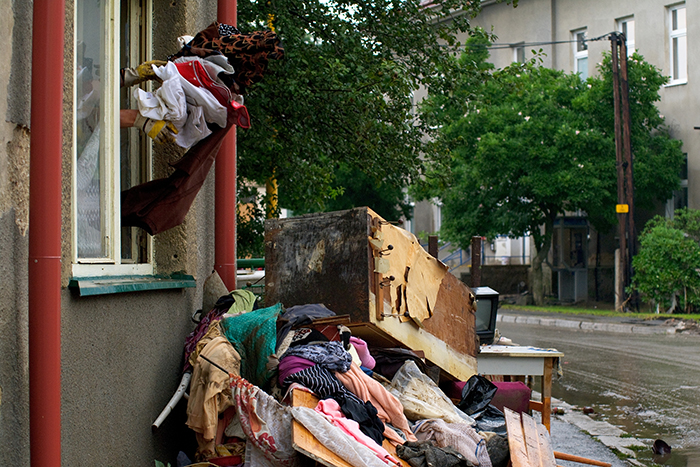 Keep Specified Task in Mind
If you rent a dumpster for a house cleanout, then do the house cleanout. It is not recommended to rent a dumpster for a house cleanout and then fill it with debris that comes from roof replacement. There may be restrictions involved with what you put in the dumpster and you also want to make sure you rent a dumpster with the right dimensions.
Verify that it is Allowed
Some people will rent a dumpster and place it in the street. In certain municipalities, you will need a permit for this. A failure to do so could result in a fine. Also, check with a homeowner's association if you reside in that type of community and make sure dumpster rental is allowed.
Charlotte Dumpster Service offers all kinds of dumpster sizes at affordable rates. Contact a customer service associate today and sign up for the best dumpster rental Charlotte, NC has to offer.