Renting a dumpster and using it may seem easy enough. However, there are certain no-no's when it comes to using a dumpster. Here's a look at what not to do when renting a dumpster.
Don't dump certain items
Just because you rent a dumpster does not mean you can put anything you want inside of it. Chemicals, oil, gasoline, asbestos and other type of hazardous items are prohibited when it comes to waste management. Make sure you are dumping what is permitted to be dumped inside your dumpster.
Don't load items too high
Dumpsters are not meant to be overloaded. That means waste disposal should not exceed the height of the dumpster. This could be dangerous and unsafe when it comes time to haul off the dumpster. Make sure to check our list of dumpster sizes to get the right fit for your job.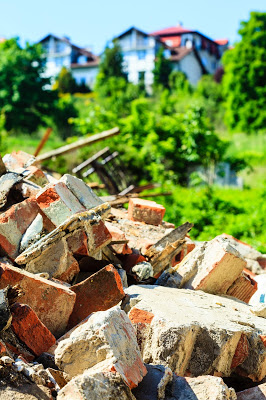 Don't exceed the weight limit
When renting a dumpster, know that there is a certain weight limit. Not every dumpster can handle being filled with exceedingly heavy waste, such as dirt and concrete. Find out the weight limit before renting your dumpster and be cautious of how much debris you fill it with.
Don't put the dumpster in the street
Certain municipalities will require a permit in order for a dumpster to be placed in the street while other municipalities prohibit it altogether. Make sure you know the rules before ordering your dumpster rental.
Don't leave dumpster areas unprotected
Dumpsters are heavy and additional weight can take its toll on various surfaces. If you plan to have a dumpster dropped off in your driveway, make sure to protect that area. It is a good idea to lay down the proper protective materials prior to dumpster delivery.
Charlotte dumpster rental is now made easy with the help of a team of experienced professionals. Charlotte Dumpster Service can walk you through the entire process while explaining to you all the dos and don'ts involved in dumpster rental.